My oldest daughter is the purple flower of my logo, and this time we made her birthday party in honor to it.. Purple is her favorite color and this was a birthday she was awaiting since a long time. I decided to include pink and turquoise and she loved the combination.
I made some tags for the cupcakes:
And this is how they look on the cupcakes: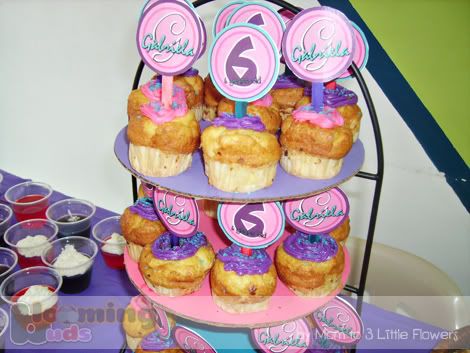 It was a party at her school and they dont allow goodie bags... So, instead I made come cake pops and attached some tags to it with the name of each child and each teacher:
They look like a total mess but here they are: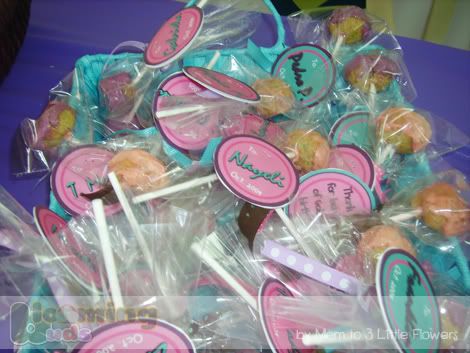 Here is a close up of two that I still have at home...