Last January, I celebrated my 32nd birthday with a 50 Shades of Grey birthday party. Most of the guys were clueless, but all the girls enjoyed the decor very much. Im posting my designs, as well as some ideas for a "50 Shades of Grey" birthday party.
First, the invite was just for Facebook, so it is not an usual style for the designs I do. The info was on the actual Facebook event.
Here are the Cupcake Tags that I made. There were several different quotes from the book on each one. You can also see the
Charlie Tango I got
. It was wood color and I painted it with sharpie (easiest and quickest way to do it)
Another look for the Cupcake Tags. You can also see a little message card that I put on the napkin holder.
Another message card showing one of the emails from the book. The cookies were made by a friend of mine.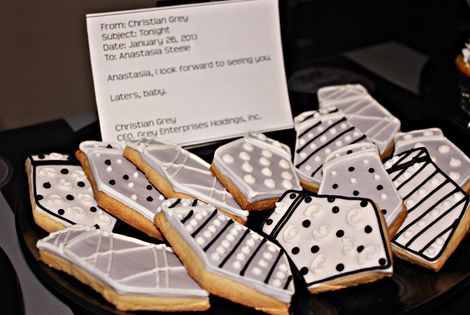 Another email in front of a jar full of masks plus another sign with a quote from the book. I also got the car that both Christian and Anastasia had:
Audi R8
as part of the decoration.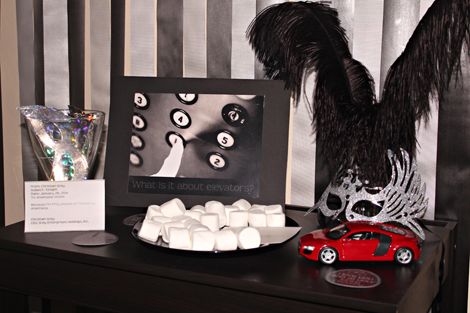 Marshmallows with another email: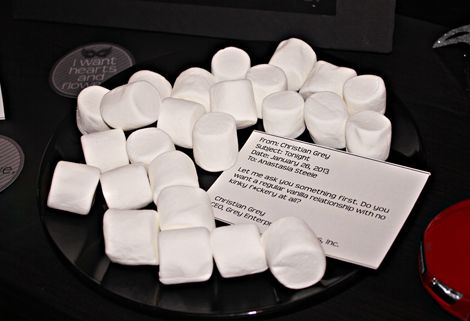 People had to see my room as the music was there, so I decided to do a little something. Here is the sign I did for the wall on top of my bed. That was printed 11x17.
This is how the bed looked: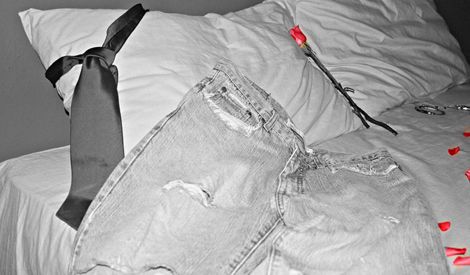 And here are three signs I made for the area: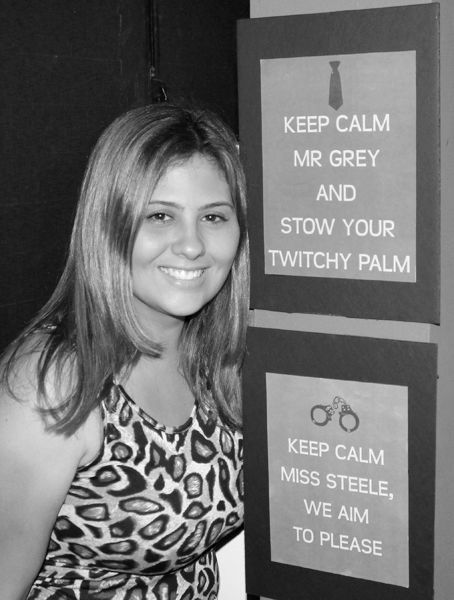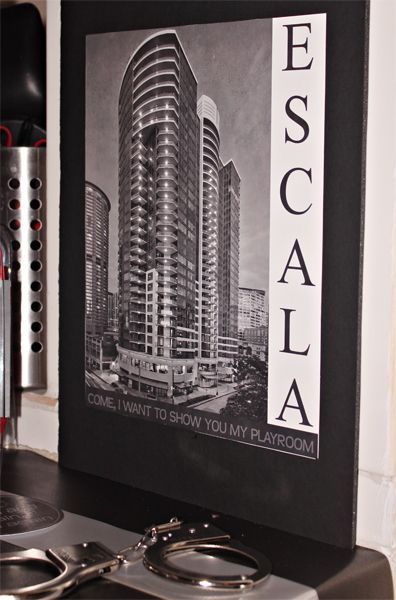 And lastly here is how the whole area looked like. You can click on it for a larger view: