My oldest daughter was CRAZY about Clifford, and even though it was not a girly theme, I decided to celebrate her 2nd birthday with this theme. I tried to keep the decor with red and pink at the party and she loved it.
I made two different versions for the invitation, and here they are... The only difference is the amount of pictures... everything else is the same.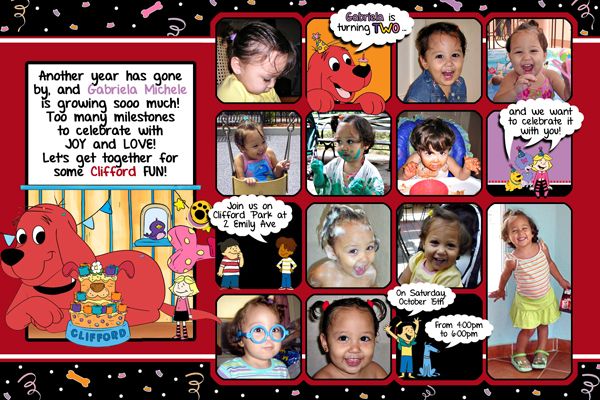 And here is the second version...