Today I'm posting some of the favors that I did to match the
invitation that I posted yesterday
. I had a lot of fun getting all these favors ready...
This first one is the Hershey Bar Candy Wrapper.... You can see front and back...
Here are Tags for the Chocolate Covered Pretzels she ordered... I made two different...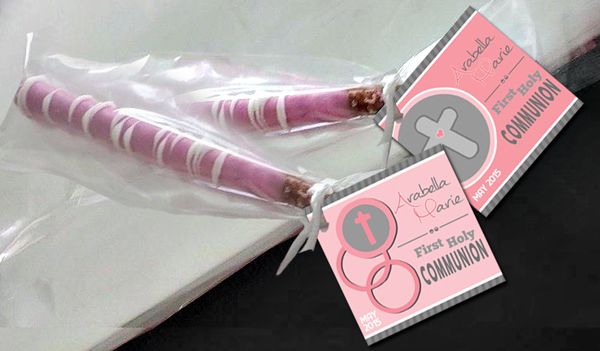 Here is the tag for the goodie bags she fave with favors...
And she also ordered some custom Bookmarks... I am able to provide high quality printing with these with glossy coating and rounded borders...