... at his First Birthday Blast!
This is a 6 pictures invitation with an extra picture for Adrian's First Birthday. He had a Finding Nemo party and this is the invitation he got. I totally love how he is wet for the large picture with the sea background.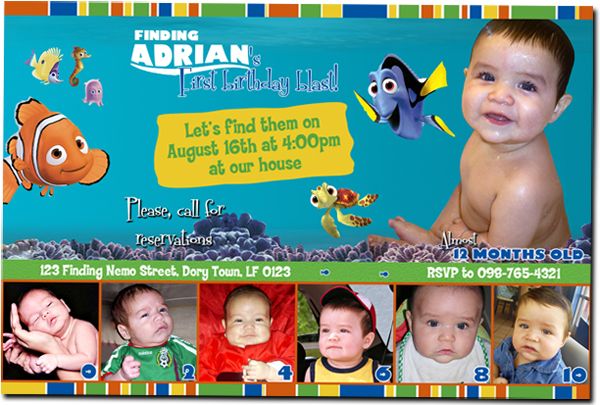 The mom also requested a Spanish version of the invite, and this is how it looks in Spanish. The exact same design with different language.