I received an order for a
Mod Monkey
Thank you note for a
boy
. He's a total cutie and I loved how the end result looked. As this is a theme from a store, I decided to do the same card with a different combination of colors and using my very own monkey. Here it is how both designs looked: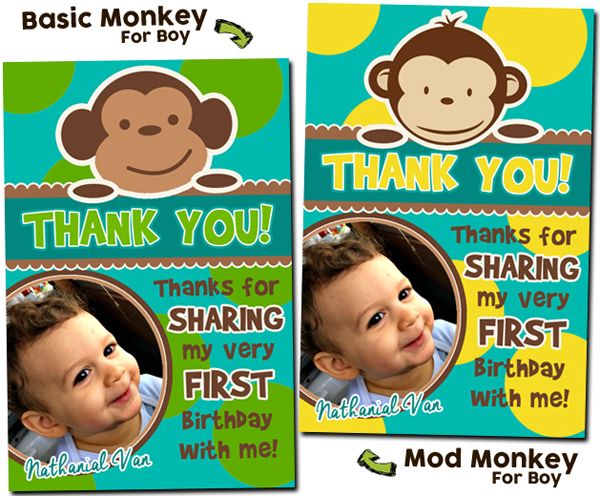 I also decided to do the same cards as samples for a GIRL. I used the colors for the
Original Mod Monkey Theme
and another combination for my Monkey... I used a picture of a little girl that I did a photo shooting for. She's totally adorable.